Another Reality – RealityGrid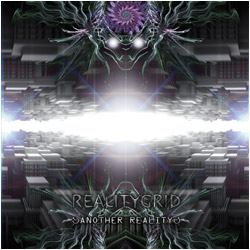 Label: Wildthings records
Release date: 11/27/2009
Catalog number: WildCD011
TestingWildthings Records are excited to bring you the new mind expanding psychedelic Album of one of the top U.K Psy-Trance producers Alex Diplock. Realitygrid is Alex's side project from his E.V.P music and this latest Realitygrid album, "Another Reality" is debuting 9 new tracks which will create some serious psychedelic dance floor action, worldwide.
The album dives deep into the world of psychedelia where his consistently modulating synth madness and funking breakbeats, shifting percussive programming and full kick drum and bass structures really flow seamlessly together creating some really interesting music.
The overall Production of the music creates wonderful depth in each of the 9 tracks allowing the effects to unleash their full madness and trickery to the listener, all with a pristine sound quality.
Alex has been travelling the world playing Realitygrids "Another Reality" and has had a mind blowing response to his music.Since this became a solo project after the first album Reality Check, it has become a platform for Alex to be able to delve into different areas of his psychedelic music and therefore now being able to cater for the day or night.
He is one of the pioneering artists on Wildthings records and this will no doubt help his career to a great effect…
Enjoy "Another Reality" from the heart of the Realitygrid and through the mind of Alex Diplock.