Audio Illusion – Hoodwink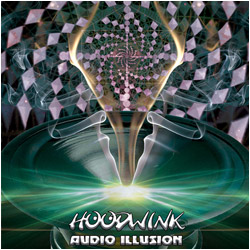 Label: Wildthings Records
Release date: 05/23/2008
Catalog number: WildCD008
This release is the next eagerly anticipated debut album from Wildthings Records and is a journey into a world of "Audio illusion" by Hoodwink.
This is a unique style of music from which the listener will experience different aspects of psychedelic grooves, moods, funky melodies, soundscapes and tempo variations with quirky programming and cunning syncopation, which keeps its originality and style the whole way through the album.
This is the continual drive of psychedelic sound that Wildthings records wants to release to the dance music lovers out there.