Dirty Protest – Fagin's Reject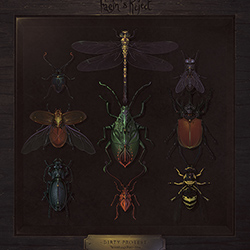 Label: Wildthings Records
Release date: 06/13/2014
Catalog number: WildCD021
Tracks:
>

Saturday Night Beaver


Fagin's Reject

>

Dirty Protest


Fagin's Reject

>

Grave Dancer


Fagin's Reject

>

Do What Thou Wilt


Fagin's Reject

>

Doomed To Noise


Fagin's Reject

>

Occult Boogaloo


Fagin's Reject

>

Genre Bitches


Fagin's Reject

>

Cult Of Corvus


Fagin's Reject
Fagin's Reject (Phil Getty) is the newest arrival to the Wildthings Family but the music he has produced is as well polished and inspiring as all our releases up to this point.This album has his own very unique style splattered all over it!Merging his years of musical experience and taste,his love of psychedelia and the inspiration gained through 20 years of the psychedelic scene "Dirty Protest" is his first album release to the world! Mysterious layered soundscapes and super defined crystal lead lines and his dirty funking style rhythms keeps you sucked into a mind absorbing audio experience.His cutting edge sound has had parties wanting more since he first brought his music to the people and his presence in parties worldwide is quickly growing and this album will take his sound to the next level.
"Dirty Protest",Fagin's Reject…let the party rock!