Sound Mirrors – Hoodwink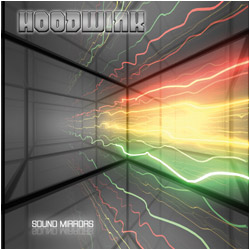 Label: Wildthings Records
Release date: 12/13/2010
Catalog number: WildCD012
Wildthings Records is excited to bring the psychedelic dance music world "Sound Mirrors", the latest Album from Hoodwink, aka Kelton Jones.
Hoodwinks ever increasing popularity stemming from the dance floors of London to the fields of Europe and beyond have stemmed from his skills in composition and ability to capture the listeners into a heady environment of funking crunchy rhythms and atmospherically concocted soundscapes.
The intriguing name Sound Mirrors, is a perfect album title for this next edition from Hoodwink, with his desire to focus on a more continual up beat tempo selection of tracks, all at 147bpm, whilst moving the music from a darker to a lighter feel, mirroring the requirements needed for a great Party.
He utilises some choice vocal samples to capture the quirkiness of the sound content and his artful break beat design moves the album through a percussive assortment of grooving loops and swinging rhythms that will guarantee to take any listener on a deep and enjoyable journey through sound. He has become a popular choice for promoters Worldwide due to his unique style of music and this album will surely bring him to an even greater audience who are keen to explore new directions in the psychedelic dance music world, a key to Wildthings Records choice of artists and in the direction of the label.