Filterheads EP & Southwild album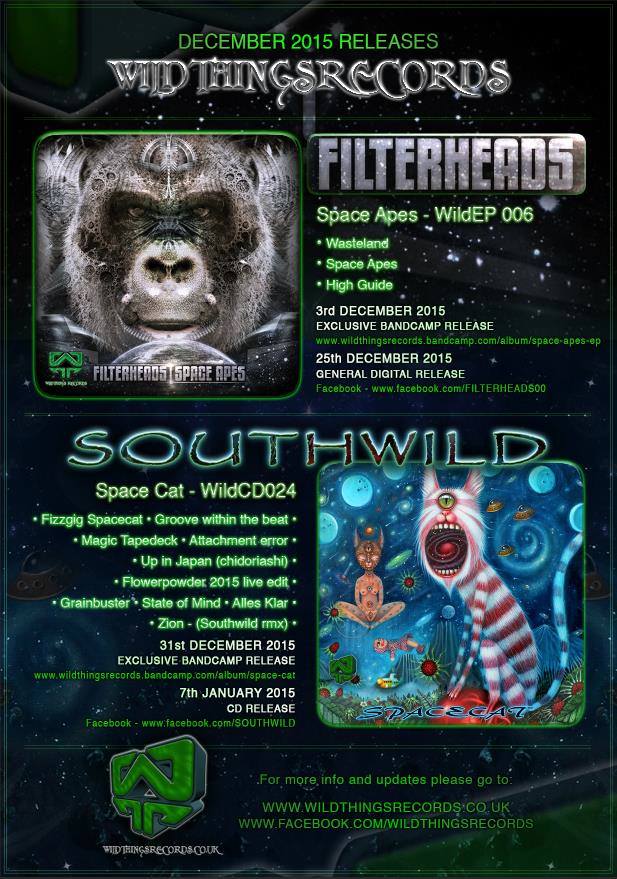 Filterheads our latest development has an excellent new first offering to the label. Their new EP is called 'Space Apes' and it is OUT NOW!! go to our Bandcamp now to get an early exclusive, it will be on general release on 25th december just in time for xmas!
Southwild has his second Wildthings Records album release approaching release entitled 'Space Cat'. Expect full release information shortly, the release date is currently set for 31st december just in time for new years eve!!