Glove Talk – EVP – OUT NOW!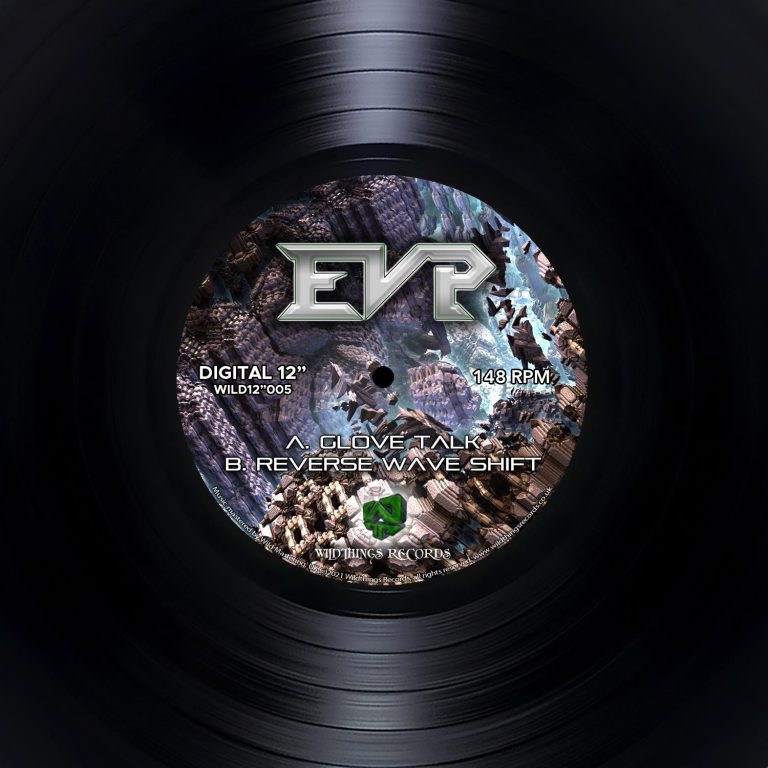 Wildthings Records happily bring you the next extra dimensional release from E.V.P, the 2 track Digital 12″ release called "Glove Talk".
This 2 track monster reinforces Alex as one of the masters of the scene with his unique Wild Style approach that has brought him huge admiration and respect in this underground movement. This is the 45th release for the label and again pushes the boundaries of what this style of music can offer to the dance floors and party goers world wide!
The music is Mastered by his own company Wild Mastering and therefore we can guarantee a full spectrum audio experience for your enjoyment..
He has also been heavily involved in creating a Midi Glove Controller System that has been used to manipulate all the sounds in the featured track "Glove Talk". Mind boggling stuff! – www.midi3D.com
Enjoy the Ride..
A. Glove Talk
B. Reverse Wave Shift
Written and produced by: Alex Diplock
Artwork by Alex Diplock
Mastered by: Wild Mastering
Wild12″ 005
Released December 21, 2021