Wildthings hits Android / IOS!! Get the free apps now!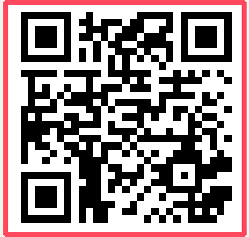 Welcome to the free Wildthings Records mobile label IOS/ANDROID app!!
Its our 10th birthday this year and within that time alot has changed in the way we all communicate with each other. We have a strong following around the world and thought it would be nice to also have a place for all of our listeners and friends to communicate, we all use Facebook but we thought it would be nice to have something a little more personalised for you all to enjoy. We decided to make this app to help you quickly keep an idea of whats happening in the land where the Wildthings are It has news posts, the label music as posted by beardy, album artwork, label event dates and links to our website, online record store, artists webpages and label video channel. Its not designed to replace our website, rather complement it instead allowing you a simple free dynamic app that lets you quickly check about our progress and access the Wildthings pulse, from a slightly lighter perspective. Also featured is a fan wall where you can post messages to us and each other and also access to explore the world of Bandapp users & their profiles to discover more new independent artists and labels across other genres. 
We chose band app as we wanted to make an app that is totally free, to the user but without invasive advertising, that serves as a simple portal to our label. On that basis we felt keeping development costs down were essential. It works well, however…
Known Issues (that we already know) :
It is both IOS and Android compatible, but at this time is only formatted for mobile phones in portrait mode, it will work on tablet but things may look a bit wrong. We hope you will excuse this small caveat and so for now we recommend using it on mobile phone for the best experience.
We think it works quite well, being totally free and also like the fact that with this app we don't need to even think about the apple / microsoft store to be able to distribute it to you, cutting out even further the corporate middlemen.
It is new and we await to see its stability across IOS and Android users.. If you have any issues with the audio playing (as we have seen in 1 case so far) follow the sound cloud link from the links page for the exact same playlist. Please email us if you have any problems so at least we know what they are if any, although we don't offer any support
With all that said we hope you like the new app, please share it with anyone you know who might like it and please feel free to post on the fan wall to tell us what you think.
Enjoy!!
P.s. Follow the link and make sure you press 'Add to Home Screen' or the equivalent on Android to add it to your phone.. also In app browsers such as FB app are not supported, please use safari or your browser to enter the address or choose open in safari (etc)  bandapp.com/wildthingsrecords