Humana Societas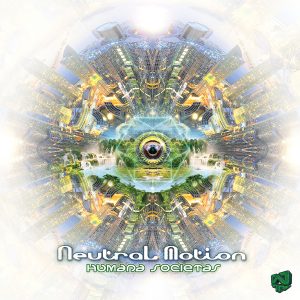 Label: Wildthings Records
Release date: 1/12/2016
Catalog number: WildCD025
Time for another audio slap of epic proportions Wildlings!
Our resident soba chef and Japanese label veteran Neutral Motion (Teppei Nishimura) has been cooking up his third full length album, Humana Societas, and Wildthings Records couldn't be happier to serve it to you!
In this truly varied and dynamic instalment, he dishes up 11 fresh tracks jam-packed with his own creative and distinct flavour. Neutral Motion has always stood out for his knack of combining digital soundscapes, quirk and that classic Wildthings groove, and this release is no different. It's a masterclass in a style that is wild to the core yet uniquely his, and we can't wait to hear it blasting dancefloors across the globe!
It's refreshing, it's clean, it's tasty, and it's available from all the usual outlets in December 2016!
Turn it up and lap it up!
Get it here as digital download at : https://wildthingsrecords.bandcamp.com
Or buy the Cd from www.psyshop.com and all other main outlets.
All tracks written and produced by: Teppei Nishimura
Mastered by: E.V.P @ Wild Mastering